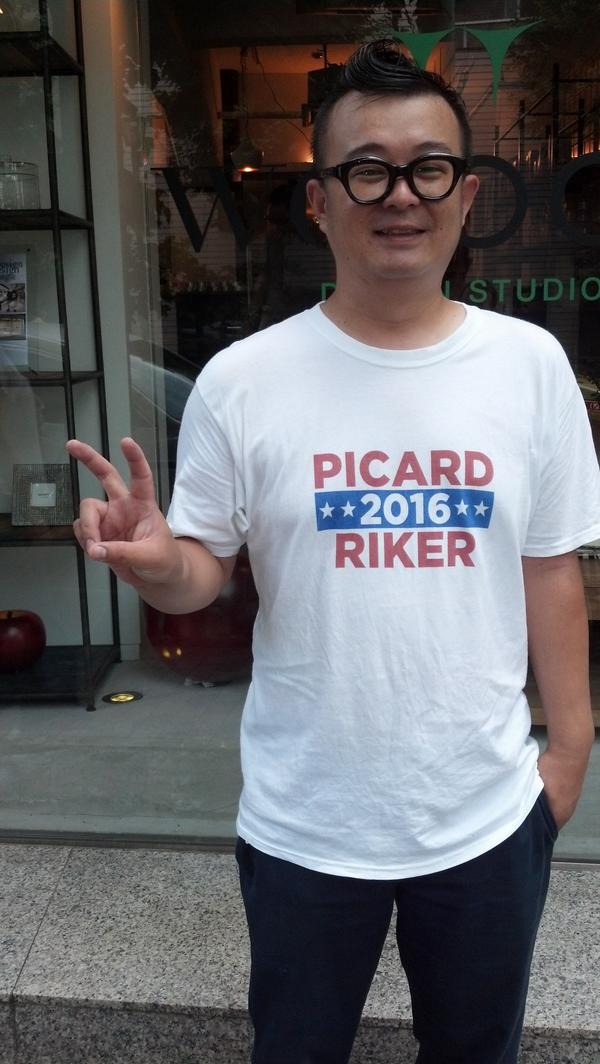 "Do you want to know our secrets?
Oops, sorry, we don't have any."


(If you just want the quick explanation without all the preamble, skip to the last paragraph of this post.)


There are three common mistakes that many Westerners make when observing or analyzing Japanese culture. First, they essentialize it - they assume there are some core things that never change, and that you can understand these things by studying samurai culture, or stuff like that. Second, they exoticize it - they assume that Japanese culture is very different from Western culture, and that there are deep secrets that only Japanese people themselves understand. Third, they homogenize it - they assume that the difference between Japanese individuals or subcultures is much smaller than the group difference between Japan and other cultures.
To be fair, many Japanese people also make these mistakes, and many Westerners also make a couple of those mistakes when thinking about their own cultures. But the mistakes are especially common among Westerners visiting - or, sometimes, living in - Japan.
The blog Wait But Why is one of my favorites, and I don't want this post to be interpreted as an insult directed at Tim Urban, the blogger. But in
a recent post about a visit to Japan
, Tim did all three of the things that I mentioned above. Let me quote him at great length:
7) The culture is lovely to interact with, fascinating to observe, and impossible to understand...
Japanese foreignness is really about what goes on in the depths of the mind, not the zany cartoon ads.
It makes sense that the differences between Japanese culture and a culture like that in America would run deep. At the core of American life are European cultural roots and a Judeo-Christian value system—both of which have at one time or another influenced much of the rest of the world, through imperialism and missionary activities. But Japan spent most of its history being unusually isolated, both as an official policy and through its ability to resist forceful cultural immersion—it's one of the few places to A) never be occupied by another country, and B) keep almost all Christian missionary activity out, making it a rare country that has been able to evolve mostly untouched by others.
Add to this the somewhat secretive, exclusive nature of Japanese culture, and you have a pretty boggling situation for an outsider...
As my time in Japan went on, I began getting the very distinct impression that in spite of being treated wonderfully, I was not part of the club. Nor did it seem that anyone had any interest in helping me to join it. When it comes to anything beyond the Outer Shell—who the Japanese people really are, why they act the way they do, and what they're thinking—I know about as much now as I did before my visit.
Given that my trip was short and I don't speak Japanese, this isn't a huge surprise—but what did blow my mind was talking to expats who had been living in Japan for years and spoke fluent Japanese. Without exception, each of them told me that the Japanese treat them like outsiders and that that's not going to change. One of them was half Japanese, spoke the language without an accent, had lived there for the last ten years and was married to a Japanese man, and she said she was a permanent outsider after being raised in France.
A visitor to any country is an outsider to the culture there—what makes Japanese exclusivity unusual is both the extent of its stubbornness and the fact that Japan is a large and prosperous world power—usually the exclusive club phenomenon is the stuff of smaller groups, often those who have faced some kind of adversity together.
The explanation, to me, comes back to Japan's isolated history and the fact that the cultural gap between foreigners and Japanese runs especially deep. You can speak the language perfectly, but when the Japanese are known for speaking to each other in a very specific, indirect way (someone described it like talking to someone in a semi-circle instead of a straight line) and the foreigner just doesn't really know how to do that, they're not part of the club. When the Japanese are horrified at the prospect of losing face and a foreigner doesn't understand what it would even feel like to lose face, they don't know what it feels like to be Japanese, so there will always be a distance between them.
You can see all three of the processes I discussed at work here. First, there is the essentialization - Tim explains Japan's supposedly unique culture in terms of its "isolated history". Second, there is the exoticism: Tim thinks there are strange, unknowable things going on in the "depths of the mind" of "secretive" Japanese people, to which neither he nor any non-Japanese person is privy. Third, the idea that Japan is a homogeneous "club" is clearly in evidence.
Tim is certainly right that as a foreign visitor with no local language skills, he had no real chance of fitting in. Imagine a Laotian dude, who, speaking not one word of English, shows up in Vermont and starts walking around wondering when he's going to really be in the American "club." That's you in Japan, buddy!
But Tim also talked to expats who made the same complaint, and in fact,
I've heard it
from a number of expats myself. Certainly not all, though - I showed Tim's post to an American expat writer in Tokyo the other day, and he snorted and said (I'm paraphrasing): "If you go around thinking you don't fit in, you'll never fit in."
That's really the key, I think. How do you ever know that you fit in, anywhere? Suppose you're walking around your hometown, talking to people. You feel like you understand them, they understand you, you're one of them. It makes sense, after all - you come from the same place, maybe you're the same race. But what if you're wrong? What if they all secretly think you're a weirdo, and they're all just too polite (or scared, or apathetic, or mean) to say it?
The answer is, you don't know. You make an assumption. And in Japan, many Westerners make the opposite assumption - they think that they'll be perpetually regarded as outsiders by the secret core of the Japanese psyche that no one who's not Japanese will ever truly see. When you make that assumption, it's going to be damn hard to fit in, even if the assumption happens to be wrong! By assuming everyone around you sees you as an alien, you'll act like someone who expects to be treated as an alien. And people around you are going to see you as weird because of that. It's a self-fulfilling prophecy.
(Now, it is true that most Westerners in Japan do not speak Japanese and do not live in Japan. And so Japanese people will generally approach a Westerner with the assumption that (s)he does not speak the language. To English-speaking expats who have worked hard to become fluent in Japanese, I guess this can seem off-putting. But English speakers are unique - they grew up in countries that reasonably expected all foreigners to show up speaking the local language. If you meet a Laotian guy in Vermont, you don't try to speak to him in Laotian. And I guess some English-speakers in Japan expect the same treatment. But the reason we expect the Laotian to speak English is not because we've let him into the secret "club" of American society - it's because the British Empire conquered the largest empire in world history, and America produced 1/3 to 1/2 of global GDP in the years following WW2. English is a global language; Japanese is not.)
Why do I call the three attitudes - essentialization, exoticization, and homogenization - "mistakes"?
Essentialization
is a mistake because it causes you to miss cultural shifts. If you think that Japan's culture of "lifetime employment" stems from some deep feudal history and thus will never change, then when it actually
does start to change
, you'll ignore it or disbelieve it. Essentialization thus blinds you to reality. I think it also contributes to negative trends in international relations - after all, if Japanese culture today is the same as in the 1930s, doesn't that imply that Japan is still a murderous, fascist society underneath a superficial veneer of pacifism? Actually, lots of people
do
think that about Japan, especially in Korea. I think this idea is wrong, and has poisoned relations between those countries.
Exoticization
is bad because of the reason I mentioned above - it's a self-fulfilling prophecy. There's no more surefire way of turning yourself into a permanent outcast than assuming you are one.
Homogenization
, though, is the worst of the bunch. It's really just a form of stereotyping. Nearly every bad effect of racial stereotyping is also an effect of national/cultural stereotyping. In both instances, you end up treating people you meet based on what group they're a part of, instead of what they're like as an individual. That can easily lead to
stuff like this
.
Homogenizing other people is really just another way of voluntarily alienating yourself. Japanese people, as they walk down the street or sit on a train, are not looking at each other and thinking "Wow! We are all the same!" They're thinking "I wonder if that guy is going to shove past me like a jerk," or "Wow, she's cute," or "Look at that silly outfit." They're constantly thinking about each other as
individuals
. So why shouldn't we think of them as individuals too?
Personally, I've lived in Japan for a total of about three years, on and off, over my life. These days, when I go there, I have Japanese people try to speak to me in English...but I also have Japanese people speak to me in Japanese and get annoyed when there's a word I don't know. I've had people act obviously fake toward me, and I've had people talk about their deepest personal issues and cry on my shoulder. I've had Japanese friends share a worried look with me when some weird Japanese stranger comes up and tries to talk to us. I've
never felt any more out of place
there than in, say, Michigan, or Long Island.
But that's just me. I'm probably weird. If you want to start learning that Japanese people are not much different than the people you grew up with, friend a few on Facebook - most Japanese people use it - and start reading their posts (use Google Translate or
Rikaikun
if you can't read Japanese). You'll quickly see that the stuff they post for their own friends is a little different than what Americans post - less politics, more lengthy updates about their own lives - but not particularly alien either. Sure, FB posts don't let you stare straight into someone's soul, but they're a lot better guide to what Japanese people are really like than walking around Tokyo talking to disgruntled expats.
If you don't want to spend the time and effort to do that, then just let me give you my clear, simple,
Explanation of Japan for Westerners: Japan is a collection of rocks with some human beings on it.
That's the vast majority of what you need to know.